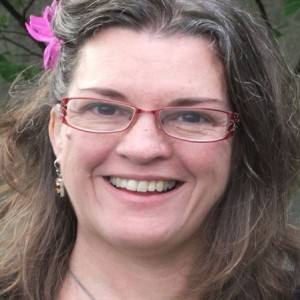 I was a member of Wimborne Community Theatre from its beginnings, as a musician, actor and theatre maker, in Riotous Living and later in By Hook or By Crook.
For the last three years I've divided my time between the UK and Andalucia, Spain.  If you'd like to know more please look at my website for current creative projects, called 'Language4Life'.

My daughter, Rosie, was a 'gargoyle' with her friend, Helen, in the Wimborne Minster play, A Tale of Hours.  Rosie is now 28, a midwife at Poole hospital and married with children of her own.
This poem reflects my time with WCT and life now:
Old Ma Skellett
I'll tell you a tale of Old Ma Skellett;
The only question is how to tell it;
Upside-down or inside-out;
With a Dorset whisper, or Spanish shout?
With the WCT she learned her trade,
Dancing-in-mud and singing-in-glade;
Her huge great voice like a sonic boom
Now fills far corners of performance rooms.
No matter the time; no matter the place
Nor the age or stage, or colour of face;
She can take a story or make a poem,
And help you get your creativity goin'.
On the 'Freeway' stage she's 'BagLady-Jane';
Performing her poems to wide acclaim.
In the community, a prize-winning poet;
Inspiring others to have-a-go-at-it!
En la plaza, or in the square;
At fiestas and festivals you'll find her there
With her 'Random Akts' of spontaneity;
Responding to needs for artistic gaiety;
Whether dancing with words on mountain-tops,
Or floating dream-ships from river-rocks;
Singing lanterns by the night-sea;
Word-flags and kites fly our spirits free.
But of all her projects, there's nothing finer
Than her role as a Spanish 'pantomimer'
At 'Carnaval' the frontiers vanish;
And we all clown around, making jokes in Spanish!
Brothers-Grimm tales, Breakdance and Flamenco;
Harlequin, Pierrot, Bollywood and Tango;
Creating an 'intercultural' dream
Of a world united in a comedy team!
THUS:
From Freire, Boal, Horitz and Fox,
She has learned to experience and nurture lots;
Promoting community participation
With the 'Engineers of Imagination'.
by Jane Skellett