The collections below are materials from WCT's production of 'What They Left Behind' in Wimborne town centre, in May 2016. View the production's page here.
MORE MATERIALS ARE BEING ADDED SO PLEASE COME BACK IF YOU DON'T FIND WHAT YOU'RE LOOKING FOR THIS TIME!
Programme
---
 Poster
---
Photos
Albums
Selection – 9 moments from the production
Performance 25th May 2016
Dress Rehearsal
Informal Rehearsal Shots
Down the Garden Path Scene – Allenbourn Middle School Cast
Priest's House Museum Gathering Days Research
Installations and Teasers
Cast Walkabout
Costumes
Dance Workshop with Roz Conlon
---
Art Installations & Exhibition
More about the art & sound installations around Wimborne as a prelude to the production
---
 Dada Garden
View  An event of sounds and installations curated by Adrian Newton in the Priest's House Museum Garden in the run-up to the production
---
Radio Interview
Listen to an interview on Radio Solent with Gill Horitz about the project.
---
Reviews
Read two reviews: Mark Blackham at The Fine Times Recorder  & John Newth at Scene One
---
Audience Comments
Read the audience evaluation of the production with the audience, including all the comments made and letters of appreciation.
---
Videos
Documentary:  A short documentary by film maker Rob Hart on the making of What They Left Behind, including interviews with cast and crew and background on the research and process involved.

Rehearsal:   Watch a video of What They Left Behind filmed on Sunday May 16th with an outline of the production by Tony Horitz, the Director.VIdeo by Damien Stone
Performances:   Two versions of the full production of What They Left Behind in performance.
Video filmed and produced by Rob Hart
The alternative version filmed by Damien Stone

---
Developing the Project – Early Workshops
Read  Exploring research materials in workshops
Read  Notes from a workshop on Dreams and Reality
Listen  Sound workshop
---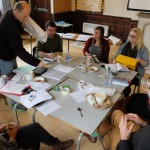 View  The professional artists' planning meetings
View  The costume team from the Arts University Bournemouth
---
Research
View  Gathering Family Memories at the Priest's House Museum with two short videos
View  Flyer advertising the Gathering Days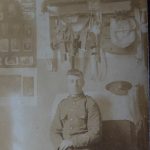 View  Finding out about Local Families – The Old Road Story
View  The Face of Harry (the story behind the soldier featured on the programme)
View  Stories of 3 Wimborne Soldiers and Aviators – the flying ace, the England cricketer and the Beaucroft patient
View  Wimborne Minster War Memorial listing Harry Angell and his two brothers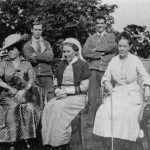 View  How the diaries of Olive Harcourt inspired the music in the production
View  History of Beaucroft House – the Red Cross Hospital where Olive Harcourt and Gertrude Coggins nursed
View  A 2012 Bournemouth Echo account of Bournemouth's War Hospitals in the First World War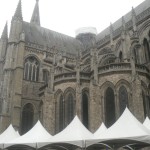 View  WCT Visit to Ypres
Read  Stories of the War in Belgium from In Flanders Field Museum, Ypres
View  Researching Local Military Connections – visits to Blandford Camp and the Western Front Association
View  The Dorset Yeomanry in World War One
View  Research into the Post Office in the Great War
View  Research into the Great Houses and Families of Dorset
View  The Women's War locally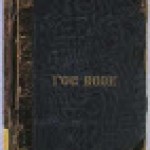 View Wimborne Infant School Log of the time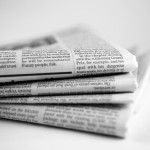 View The Impact of War: Newspaper Report of a Dorset Soldier's Attempted Suicide
---