The collections below are a selection of research materials from WCT's production of What They Left Behind in Wimborne town centre, May 2016.
View the Production's page here.
View the Archive Materials page here.  
Research
What They Left Behind was the culmination of over two years of research by WCT into the Great War period both nationally and in Wimborne.  We worked in collaboration with the Priest's House Museum on Gathering Days when local people were asked to bring their stories of the war and we used their extensive library to find our own stories.
Members of WCT visited local museums and military organisations and interviewed local people, some of whom had been looking into the period for themselves.   A few of us went to the World War One battlefields around Ypres to see for ourselves the battle sites which must have seemed so distant to the inhabitants of Wimborne at the time.
---
Significant Objects

When we concentrate on an object whatever its situation, the very act of attention leads to our involuntarily sinking into the history of that object. . .such that we become 'not of the now'.
Vladimir Nabokov
View two of the many objects that inspired us when we began developing the production:
1   Autograph Book belonging to Gertrude Coggin
2.  Letter written by Bessie Angell to the War Office
---
Gathering Days

View  Gathering Family Memories at the Priest's House Museum with two short videos
View  Flyer advertising the Gathering Days
View  A selection of texts and memories gathered by WCT members and used when devising the production
---
Local Stories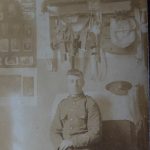 View  Finding out about Local Families, including The Old Road Story and The Angell Family 
View  The Face of Harry (the story behind the soldier featured on the programme)
View  Stories of 3 Wimborne Soldiers and Aviators – the flying ace, the England cricketer and the Beaucroft patient
---
 Wimborne Soldiers who never came back
View  Wimborne Minster War Memorial listing Harry Angell and his two brothers
---
Local War Hospitals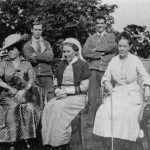 View  How the diaries of Olive Harcourt inspired the music in the production
View  History of Beaucroft House – the Red Cross Hospital where Olive Harcourt and Gertrude Coggin nursed
View  A 2012 Bournemouth Echo account of Bournemouth's War Hospitals in the First World War
---
WCT Vist to the Flanders Battlefields
View  WCT Visit to Ypres
Read  Stories of the War in Belgium from In Flanders Field Museum, Ypres
---
Local Military Connections
View  Researching Local Military Connections – visits to Blandford Camp and the Western Front Association
View  The Dorset Yeomanry in World War One
---
Research into Aspects of the War
View  Research into the Post Office in the Great War
View  Research into the Great Houses and Families of Dorset
View  The Women's War locally
---
The Local School and Children's Lives during the War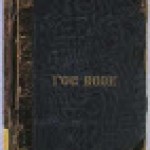 View Wimborne Infant School Log of the time
---
The Psychological Effect of War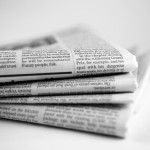 View The Impact of War: Newspaper Report of a Dorset Soldier's Attempted Suicide
---
Wartime Recipes
Recipe cards were used in the local shops which hosted art installations to promote the production
View  recipes from World War One from the Win-the-War Cookery Book
---